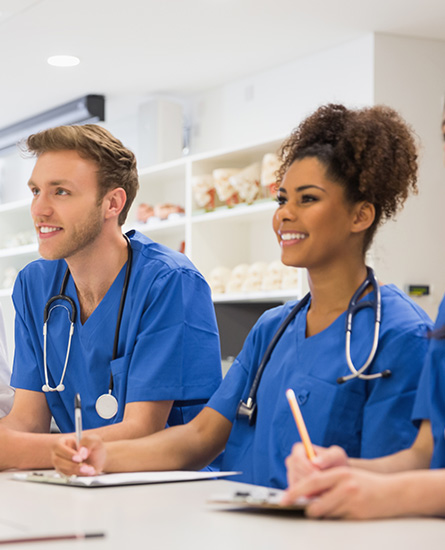 A career in the medical field is a competitive one. There are many different types of careers in the medical field, from working as a doctor or nurse to working as a medical assistant. There are also many different specialties within the medical field, such as working in medical billing and coding or medical assistant or as a medical transcriber. No matter what type of career you choose in the medical field, you can be sure that you will be making a difference in people's lives. Medical assistants play an important role in the healthcare sector. They are the link between patients and doctors, and they perform a variety of tasks that are essential to the smooth operation of a medical office. The role of medical assistant is to perform a variety of tasks to support the work of doctors and other health professionals. They may work in outpatient or inpatient facilities, or in a variety of other settings, such as nursing homes, clinics, or physician's offices.
The duties of medical assistants vary depending on the state in which they work, but they typically include taking medical histories and recording vital signs, preparing patients for examination, assisting with procedures, and providing patient education. In some states, medical assistants may also be allowed to administer medications and injections, or perform basic laboratory tests.  The duties of medical assistants also include as they are responsible for performing a variety of tasks to support medical staff and patients. Medical assistants may perform administrative duties such as scheduling appointments, maintaining medical records, and billing insurance companies.
Responsibilities and duties of medical assistants:
The medical assistant is responsible for a variety of tasks,including:
Answering phones and scheduling appointments.
Greeting patients and updating their medical records.
Collecting patient vitals and medical history.
Assisting the physician with examinations and procedures.
Administering injections and medications.
Performing basic laboratory tests.
Instructing patients on their medications.
Maintaining a clean and organised work area.
Skills for Medical Assistants:
Medical assistants are in high demand. They work alongside physicians, performing administrative and clinical tasks. 
Administrative skills:
Medical assistants need to have strong administrative skills in order to perform their job duties effectively. They must be able to keep track of patients' medical records, schedule appointments, and bill insurance companies. MA's also need to be able to  communicate with patients and their families in a patient manner.
Clinical Skills:
As an MA, you are frequently the first person a patient sees. As a result, you will have to be able to put the patient at ease, explain what you will be doing, and handle any minor questions the patient might have. You should have a knowledge of basic anatomy and physiology, so that you can understand what you are seeing on the diagnostic images or tests that are ordered by the doctor. You should also have a basic knowledge of medical terminology so that you can understand what the doctor is saying or writing, and so that you can accurately record the information. 
However, some ways to become a medical assistant in the USA include completing an accredited medical assistant program, obtaining certification from a professional organisation such as the American Association of Medical Assistants (AAMA), and/or gaining experience working in a medical office or other healthcare setting.
How long does it take to become a medical assistant in USA?
At AlphaPrimeTech you can complete your 900-hour certification in just under a year. Our course is conducive to anyone with mornings and early afternoons available Monday through Friday. The course allows for anyone with a part-time job to work towards their certification by dedicating only 4 hours a weekday to complete the course hours.
Our medical assistant certificate program trains pupils in various healthcare settings by providing internship and as well as externship as a medical assistant. In addition to our medical assistant training in NYC, our programs offer students a mandatory externship which helps them to have hands-on experience by performing the multi-faceted medical assistant duties. The pupils who join our program benefit from exposure to practical experience in various settings. This kind of experience in the real world helps them to face any situation with utmost ease and helps them to be present in a first employment situation. If you're looking for certified medical assistant programs near you, AlphaPrimeTech Career Schools is the best choice.